ÁRBI VUOJÁN - Excursion with the reindeer sled in the countryside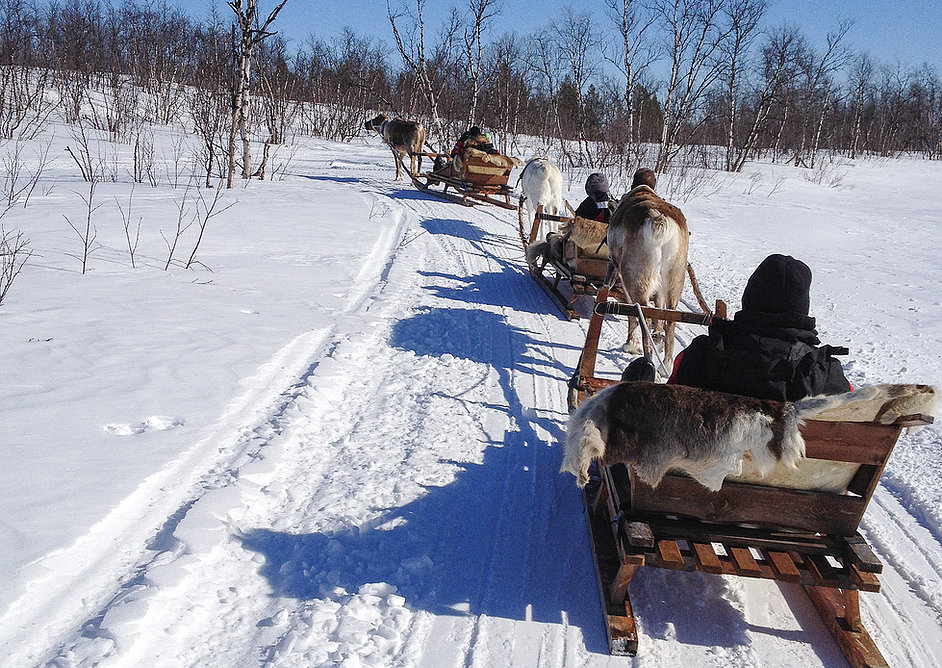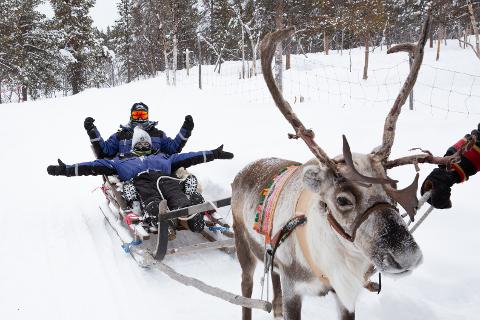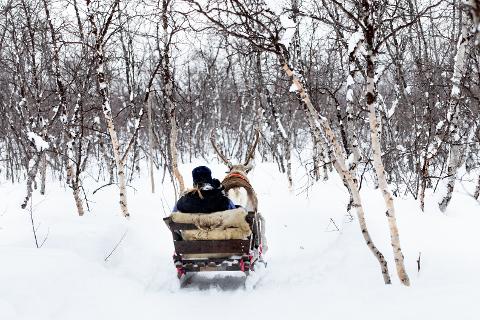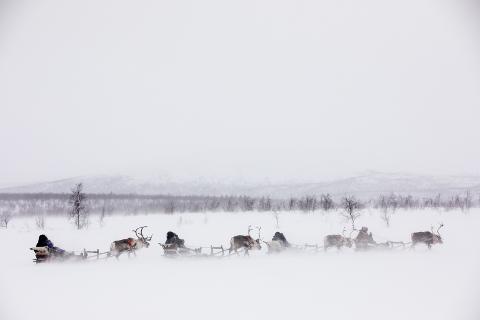 Duration: 4 Hours (approx.)
Location: Kiruna, Lapland
Product code: PY8JBP
The highlight of this tour is the one-hour ride with the reindeer sled through the snowy forest and on the frozen moors close to the mountain range. It's an unforgettable adventure to steer the reindeer through the snow in this magnificent landscape. After the ride it's time to relax and enjoy your lunch with ecological, smoked and fried reindeer meat (suovas) and bread, sitting on soft reindeer hides in the lávvu. You will have the opportunity to ask questions and listen to stories as we relax around the fire.
What do I need to bring?
Read the tips on clothing here: https://www.gironreindeer.se/how-to-dress
You can borrow suit, gloves, hat and shoes from us.
Cancellation policy
We will charge a cancellation fee of 100% if booking is cancelled 3 days or less before the event

Are you interested in a longer tour with the reindeer sled?
We offer Árbi Vuoján - Excursion with Reindeer sledding on Tuesdays and Thursdays from January to March.