ÁRBI SUOHPAN Sami Experience and Reindeer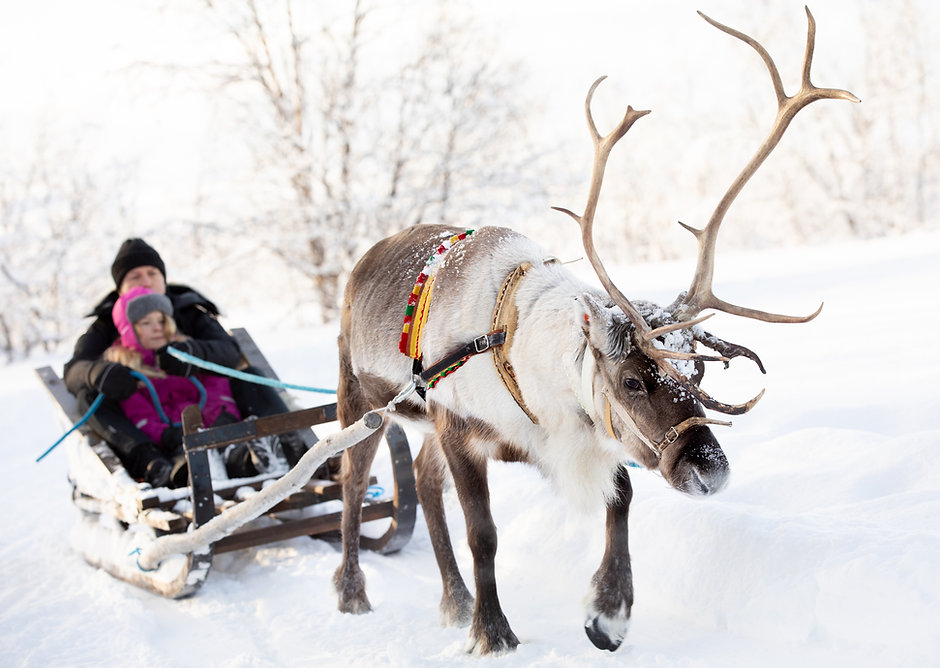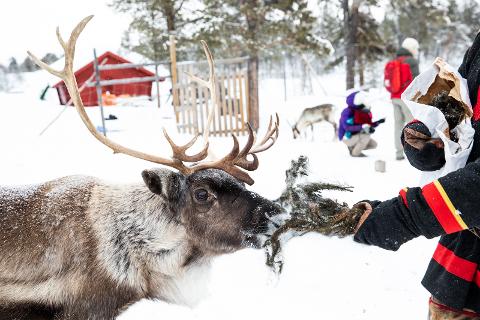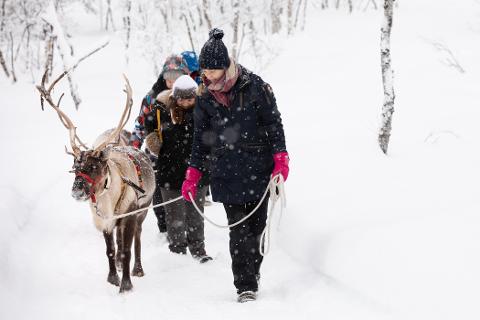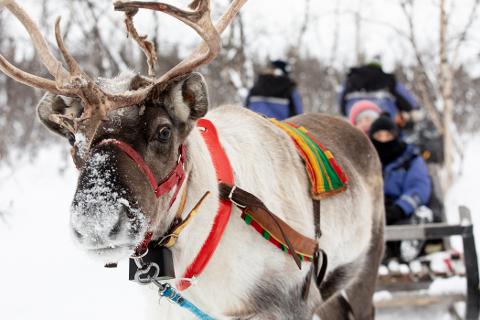 Duration: 3 Hours (approx.)
Location: Kiruna, Lapland
Product code: PD0PSP
We will do our best to give you insight in the traditional life of the mountain Sami in this fantastic landscape classified as Natura2000 by the EU. The rich biodiversity in the area is a prerequisite for reindeer and other animals, like the moose. Here our ancestors lived as nomads and eventually built small houses. Rávttas is now the home of several Sami families with reindeer in the area. Some of our reindeer are fed and cared for in corrals during the wintertime. You will get close to them and the tame ones will eat from your hand. You can learn how to throw the lasso like a reindeer herder. After some instruction everyone can go for a ride with the reindeer sled around the track. You will notice that there are different reindeer characters! Some are lazy and some like to compete... You will steer your own sled around the track, unless you want to ride together with someone else.
After the ride we will enjoy our lunch with ecological, smoked and fried reindeer meat (suovas), bread and coffee in the lávvu. You will have the opportunity to ask questions and listen to stories as we relax around the fire.

Are you interested in a longer tour with the reindeer sled?
We offer Árbi Vuoján - Excursion with Reindeer sledding on Tuesdays and Thursdays from January to March.